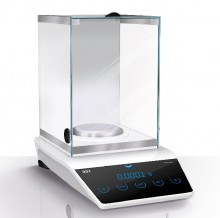 PREMIUM Series 321 LX Balances
Electronic Balances

Request Information
PREMIUM Series 321 LX Balances
Electronic Balances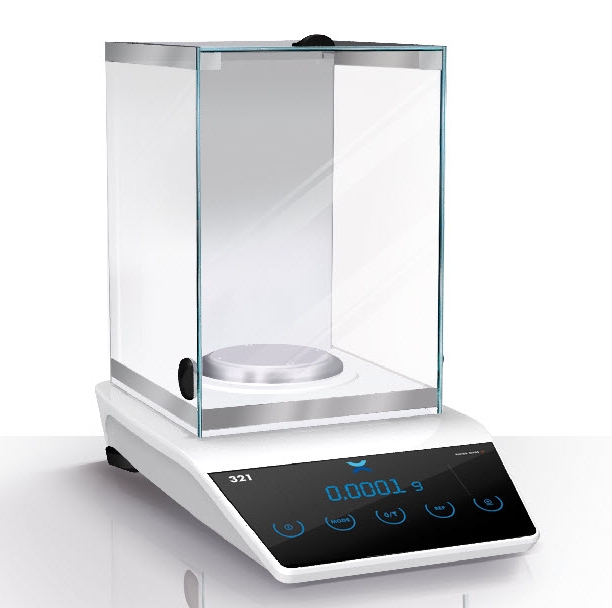 Product Description
PREMIUM Series 321 LX Balances
With the 321 series, Precisa is in today's mindset: offering active, modern thinking professionals the enjoyment of using well designed even trendy products in their working environment. In combination with the excellent quality and easy-to-use interface it takes the new Precisa experience in weighing to the next level.
Going beyond high performance and precision – Series 321 meets today's and tomorrow's user expectations regarding design, functionality and reliability of a modern weighing instrument. Swiss quality, a breathtaking look combined with latest technology make Series 321 the first choice for both laboratories and industrial weighing applications where ease-of-use, efficient measurements and reliable results are required.
The sophisticated user-interface utilizes a new softTOUCH technology for its control. Touch pads, illuminated only when a function is active, guide the user and allow fast and error-free operation. The super-bright blueLINE VFD display takes easy reading to a new level.
321 features easyCLEAN – the easy wipe-off balance and draft shield design. The unique concept of the new draft shield with 270? unobstructed view allows tool-free dismantling and assembling in seconds and can be easily cleaned in your dishwasher.
The balance comes as standard with RS232 and USB interfaces and connects to the wide variety of Precisa accessories and communication adapters.
Features:
Die-cast aluminium housing of the balance
blueLINE high contrast blue vacuum fluorescent display
Optional with fully automatic internal calibration system,
programmable on time or temperature controlled (SCS)
Clock with date and time
Printout according GLP
USB device and RS232/V24 bi-directional interface as standard
PrecisaBUS for the different accessories
Electronic anti-theft code
IP65 protection against ingress of dust and water available
Updates via Internet

Integrated Functions:
Variety of measurement units
Piece-counting
Percent weighing
Live Animal weighing
Dynamic weighing
Density determination
Plus/minus check weighing
Formulation, Weight by totalisation
Free units calculation
Statistics calculation and recorder function

Service Functions:
Programmable Service Messages
Easy self test by a simple key stroke
Automatic Reproducibility Test (ART)
| | | |
| --- | --- | --- |
| Models: | Weighing Range: | Readability: |
| LX 120A | 120 g | 0.1 mg |
| LX 220A | 220 g | 0.1 mg |
| LX 320A | 320 g | 0.1 mg |
| LX 320M | 320 g | 1 mg |
| LX 620M | 620 g | 1 mg |
| LX 920M | 920 g | 1 mg |
| LX 1220M | 1220 g | 1 mg |

| | | |
| --- | --- | --- |
| Models: | Weighing Range: | Readability: |
| LX 620C | 620 g | 0.01 g |
| LX 1200C | 1200 g | 0.01 g |
| LX 2200C | 2200 g | 0.01 g |
| LX 4200C | 4200 g | 0.01 g |
| LX 6200C | 6200 g | 0.01 g |
| LX 3200D | 3200 g | 0.1 g |
| LX 6200D | 6200 g | 0.1 g |
| LX 10200D | 10200 g | 0.1 g |
| LX 10200G | 10200 g | 1 g |