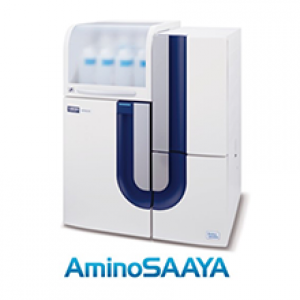 Hitachi Amino Acid Analyzer Model LA8080
Amino Acid Analyzer

Request Information
Hitachi Amino Acid Analyzer Model LA8080
Amino Acid Analyzer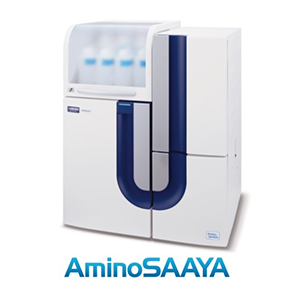 Model LA8080 High Speed Amino Acid Analyzer (AminoSAAYA) has inherited the post-column ninhydrin method for high reproducibility performance adopted by Hitachi High Speed Amino Acid Analyzer.
The instrument is used for the quality control of food and drug products, market where high reproducibility is required, and biological/biochemical research, etc.
In particular, the higher resolution performance is needed to obtain good reproducibility required. As the ion exchange column developed by Hitachi is used with the instrument to improve the peak resolution, results with good reproducibility can be obtained.
Model LA8080 is designed with consideration for operability and motion lines of operators based on the human engineering concept.
The design is changed from the floor to the desktop model, and its footprint is reduced by about 30% compared with the conventional model L-8900.
About applications, the analytical method of conventional instrument (L-8800 and L8900) has inherited use of the accumulated analytical conditions, columns, packing materials, and reagents.
Application: Food, Pharmaceutical, Biochemistry, Medical Research, Agriculture