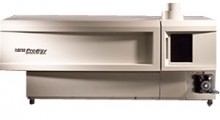 Prodigy High Dispersion ICP Spectrometer
Inductively Coupled Plasma

Request Information
Prodigy High Dispersion ICP Spectrometer
Inductively Coupled Plasma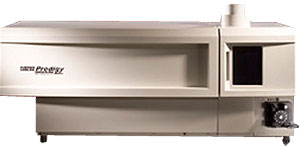 All the capability you'll ever need in an ICP Spectrometer.
From the most basic application to the most complex research task, Prodigy ICP delivers results.

Prodigy brings together the latest in solid-state detector technology and Leeman Labs' advanced high dispersion Echelle spectrometer to provide the most powerful ICP Spectrometer available today. Not only does Prodigy provide superb resolution, stability and detection limits for reliable results, it also provides a wide variety of optional features that are guaranteed to enhance the capabilities of your inorganic analysis lab.

All the technology and capability you'll need to get your work done
Large format, Advanced Solid-Stated Array Detector (L-PAD) with In-Pixel Processing
Full wavelength coverage from 165-1100 nm
800 mm, low stray light optics
Full Frame Imaging Captures Entire ICP Spectrum At Once
Image Stabilized Plasma
Application Specific Sample Introduction Systems
Built-in Scheduled Maintenance Monitor
21CFR part 11 Compliant

Extend your lab's capability with Prodigy's optional advanced analysis features
Operator-Selector Resolution provides better accuracy in complex matrices
Nebulizer Mass Flow Control
Halogen Analysis Capability
Time Resoloved Analysis
IQ, OQ, and PQ Package