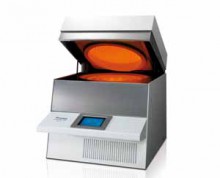 Automatic Ashing and Drying Systems
Automatic Ash & Dry

Request Information
Automatic Ashing and Drying Systems
Automatic Ash & Dry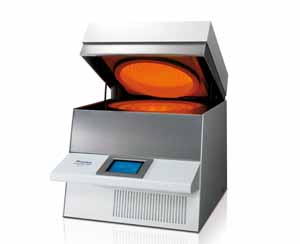 Product Description
The three new models in the prepASH® 340 series:
prepASH 229 for 29 or 12 samples
prepASH 219 for 19 or 12 samples
prepASH 212 for 12 samples
Representing the highest level of fully automatic thermo-gravimetric analysis operating at temperatures of up to 1000º C.
Built-in high performance analytical balance 0.0001 g.
Massive reduction in the work-load through the simultaneous evaluation of the moisture and ash content of up to 29 samples in one cycle without desiccator.
Over 36 hours analysis time available.
Selectable atmosphere (N2, O2, Air), exhaust option for measure sulphate-ash.
Display 5.7" VGA colour touch screen keyboard.
Remote Monitoring on PC via Network.
Various communication ports: Ethernet, USB (PC, Printer).
Printout: Graphics, Tables, Methods and Statistics.
Measurements meet the requirements of DIN, ASTM, ICC and others.
Error free reports conform to GLP guidelines.

prepASH 340 series
... is the latest in the new generation of thermo-gravimetric analysis instruments.
It determines moisture and ash values automatically and produces up to 80% savings in workload and costs. The prepASH provides higher precision and reproducibility of the results through considerable improvements of manual procedures. This is an instrument where no technology transfer data loss occurs and where the entire process is monitored and recorded from start to finish.
In one working cycle, up to 29 specimens and a reference pan are ashed fully automatically in accordance with the latest quality guidelines, monitored and recorded within a wide temperature range of 50° to 1000°C. Safety and reliability in the storage of fundamental data and operating parameters are guaranteed.