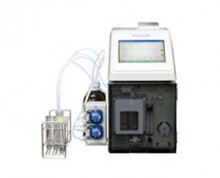 Mercury Analyzer HG-400
Mercury Analyzer

Request Information
Mercury Analyzer HG-400
Mercury Analyzer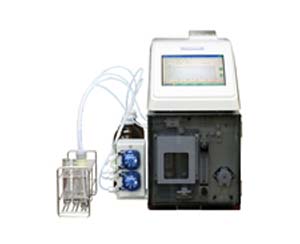 Product Description
TOTAL SOLUTION FOR ALL YOUR ANALYSIS DEMAND...
Looking for a mercury analyzer that is reliable and simple to operate yet expandable and upgradeable? The HG-400 from HIRANUMA offers the Total Solution - the features you asked for at a price you can afford.
The HG-400 performs cold vapor atomic absorption spectrometry complying with EPA 245.1-7 that is great solution for strict environmental analysis.

Features
HIGH SENSITIVITY !
1 Detection limit: 0.5 ppt (based on 5mL as testing size).
1 Optical system and flow channel have been optimized.
USER-FRIENDLINESS TOUCH PANEL !
1 Equipped with 7.5" color LCD touch sensitive panel.
SMALL FOOTPRINT DESIGN !
1 The down sized system includes built-in thermal printer saves valuable bench space.
BRILLIANT DATA HANDLING !
1 Approximately 60 data are conservable into USB flash memory device.
Analysis Unit
| | |
| --- | --- |
| ITEM | SPECIFICATIONS |
| Measurement method | Cold vapor atomic absorption spectrometry |
| Testing size | 5 mL |
| Detection range | 0 - 500ng / 5mL (0 - 100ppb) |
| Lower detection limit | 0.5 ppt |
| Desiccation method | Electronic cooling method |
| Mercury collection method | Collection by activated charcoal |
| Light source | Low pressure mercury lamp |
| Measurement mode | Peak height mode/ Integration mode |
| Air pump | Electromagnetic drive diaphragm pump |
| Power supply | AC100-240V, 50/60Hz, 100VA |
| Dimensions / Weight | 220 (W) x 400 (D) x 220 (H) mm / Approx. 12kg |
Main Control Unit
ITEM
SPECIFICATIONS
Printer

Built-in thermal printer (paper width: 58mm)

Touch panel screen
7.5 inch color graphics liquid crystal display
Data capacity
Internal memory : 60 data, USB flash memory (>256MB) Max. approx.9900 data
Files
Sample file: 99 files (ID code, sample size, testing size, total volume, condition file No.)
Measurement condition file: 6 files
GLP compliant function
Operation times of air pump/ dispenser/ Hg collection column, reagent level alarm,
error history, operation time/ light intensity of mercury lamp, maintenance information
Power supply
AC100-240V, 50/60Hz, 30VA
Dimensions / Weight
220 (W) x 400 (D) x 200 (H) mm / Approx. 4kg