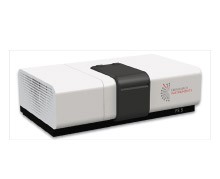 FS5 Spectrofluorometer
Fluorescence Spectrophotometer

Request Information
FS5 Spectrofluorometer
Fluorescence Spectrophotometer
Taking Sensitivity to the Next Level
Taking Sensitivity to the Next Level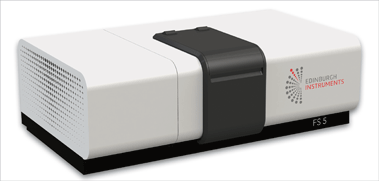 Single Photon Counting for the highest sensitivity
Plug & Play Sample Modules for easy setup and flexibility
All modes of operation, analysis and presentation controlled by ONE software package for ease of use
Power saving features as standard - lamp powers down when not in use
Ultrafast data acquisition for steady state & lifetime
Two emission ports and NIR upgradeability makes the FS5 unique in its class
225 mm focal length monochromators for high resolution and maximum throughput
Water Raman SNR >6,000:1 (FSD method)
Worldwide Service & Support

The FS5 is a fully integrated steady state fluorescence spectrometer designed to meet the highest specifications in the research and analytical markets. Ultimate sensitivity, coupled with high speed data acquisition and ease of use, makes the FS5 the ideal plug and play analytical tool. The optical design is the best in class, utilizing specially selected optics to achieve the maximum in signal throughput.

Using single photon counting techniques for the highest detection sensitivity, the FS5 delivers data you can trust with no need for training.

The standard FS5 has a number of upgrade routes that are unique in its class, including:

Extended wavelength coverage up to 1650 nm while maintaining the specified sensitivity in the UV and visible spectral range
Computer controlled polarizers to allow for automated anisotropy
Phosphorescence lifetime option with a lifetime range of microseconds to seconds
Fully integrated fluorescence lifetime option (TCSPC based) for the measurement of lifetimes from picoseconds to microseconds
The FS5 delivers reliable fluorescence excitation and emission spectra.
Advanced, fluorescence tailored software enables 2D, 3D, contour and
chromaticity plots.
So whether you need to measure excitation and emission spectra, quantum
yields, kinetics, temperature and excitation-emission maps, or even
phosphorescence and fluorescence lifetimes, the FS5 with its range of advanced
accessories sets the new standard for fluorescence spectroscopy.