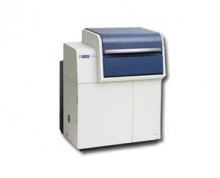 UH4150 UV-VIS-NIR Spectrophotometer
UV/Visible Spectrophotometer

Request Information
UH4150 UV-VIS-NIR Spectrophotometer
UV/Visible Spectrophotometer
Product Description
Model U-4100, the expert in solid-phase spectrophotometry, has advanced even more.
Small signal level differences at detector switching afford highly accurate measurements even when the wavelength of detector is being switched.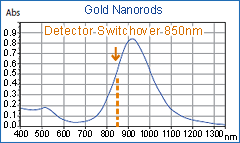 Low stray light and low polarization characteristics are attained with Hitachi's high-performance prism-grating double monochromator system.
Collimated light beam allows accurate measurement of reflected light and scattered light.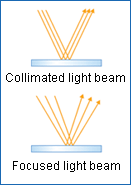 A wide variety of detectors affords the selection of detectors suitable for measurement objectives.
New ergonomic design has been adopted.
Compatible with many of the U-4100 accessories.
Higher throughput than Model U-4100.

With Scan Speed of 600 nm/min With Scan Speed of 1,200 nm/min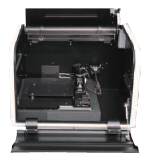 Integrating Sphere Detection System
A variety of 60 mm integrating spheres are available. As optional items, we
offer 150 mm integrating spheres or Continuously Variable Angle Absolute
Reflectance accessories (60 mm standard integrating sphere is shown
here).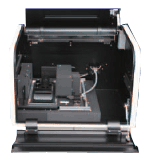 Direct Light Detection System
The direct light detector is built in the spectrophotometer. The direct light
detector can be replaced with other optional detectors, such as various
Integrating Spheres and Continuously Variable Angle Absolute Reflectance
accessories.