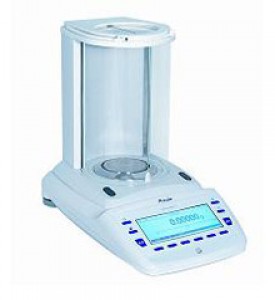 EXECUTIVE PRO Series 360 EP Balances
Electronic Balances

Request Information
EXECUTIVE PRO Series 360 EP Balances
Electronic Balances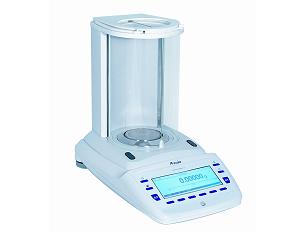 Product Description
EXECUTIVE PRO Series 360 EP Balances
With the 360 EP series balances, Precisa is setting new standards: innovative, high-tech instrumentation which includes the latest technical developments, unique performance features, best user-interface and the most modern design to establish the 360 EP series as the very bench-mark for modern laboratory technology.
The 360 series owes its extremely high reliability and durability to the well-known competence of Precisa's engineering and development. The weighing cell is of the highest mechanical quality, operates extremely precisely.
The structured access to the balance menu and the clearly presented, easy to read graphic display offer simplicity of operation.
Precisa's new slide-in modules provide a range of connection options for the balance. The interchangeable inserts assure connection to future communication technologies like
USB Host, Ethernet wired, Ethernet wireless, Bluetooth and RS 485.
Features:
Fully automatic internal calibration system, programmable time and
temperature controlled (SCS)
Draft shield with ambidextrous operation
Die-cast aluminium housing of the balance
Clock with date and time
High contrast liquid crystal graphic display with high resolution
High resolution weighing cell with optimised electronic control
USB device and RS232/V24 bi-directional interface as standard
Upgrading via Internet
Multi-user memory (MUM)

Integrated Functions:
Pipette calibration
Density determination
Variety of measurement units
Multi-level back weighing
Dynamic weighing and dynamic differential weighing (weighing on ship)
Minimum sample weight (MSW) according to USP
Automatic Reproducibility Test (ART)
Buoyancy Error Suppression Technology (BEST)
| | | |
| --- | --- | --- |
| Models: | Weighing Range: | Readability: |
| EP 125SM | 125 g | 0.01 mg |
| EP 225SM-DR | 102 g / 225 g | 0.01 mg / 0.1 mg |
| EP 120A | 120 g | 0.1 mg |
| EP 220A | 220 g | 0.1 mg |
| EP 320A | 320 g | 0.1 mg |
| EP 420A | 420 g | 0.1 mg |
| EP 520A | 520 g | 0.1 mg |
| EP 420A-FR | 120 g - 420 g | 0.1 mg - 1 mg |
| EP 320M | 320 g | 1 mg |
| EP 620M | 620 g | 1 mg |
| EP 920M | 920 g | 1 mg |
| EP 1220M | 1220 g | 1 mg |
| EP 2220M | 2200 g | 1 mg |

| | | |
| --- | --- | --- |
| Models: | Weighing Range: | Readability: |
| EP 620M-FR | 120 g - 620 g | 1 mg - 10 mg |
| EP 1220M-FR | 240 g - 1220 g | 1 mg - 10 mg |
| EP 1200C | 1200 g | 0.01 g |
| EP 2200C | 2200 g | 0.01 g |
| EP 4200C | 4200 g | 0.01 g |
| EP 6200C | 6200 g | 0.01 g |
| EP 8200C | 8200 g | 0.01 g |
| EP 6200C-FR | 2200 g - 6200 g | 0.01 g - 0.1 g |
| EP 8200C-DR | 3200 g / 8200 g | 0.01 g / 0.1 g |
| EP 6200D | 6200 g | 0.1 g |
| EP 8200D | 8200 g | 0.1 g |
| EP 12200D | 12200 g | 0.1 g |
| EP 12200G | 12200 g | 1 g |