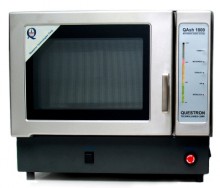 QAsh 1800 Microwave Ashing System
Microwave Digestion

Request Information
QAsh 1800 Microwave Ashing System
Microwave Digestion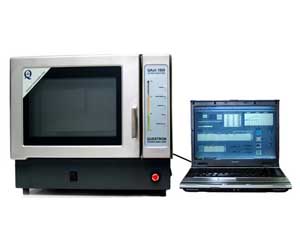 Product Description
QAsh 1800 Microwave Ashing system
In comparison with resistively heated muffle furnace, QAsh 1800 employs
1800 Watts of magnetron power which results in faster ashing, thereby
reducing ashing times by up to 90%.
Cleaner ashing

More comfortable working conditions

Time-to-temperature control
The QAsh 1800 employs a robust 1800 watts of microwave energy that
can easily heat up 10 samples to 1000?C in 25 minutes.
User-friendly interface software
Oven Specification:
Microwave power (delivered) : 1800 Watts
Magnetron frequency : 2450 MHz
Furnace temperature range : 20?C – 1200?C(+/-5?)
Modular exhaust system : 150 CFM
Control : PC control
Temperature sensor
Type : R-type thermocouple
Scan time : 0.16 sec.
Data sampling interval : 5 sec.