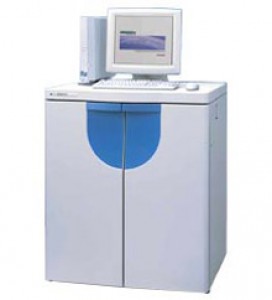 L-8900 Amino Acid Analyzer
Amino Acid Analyzer

Request Information
L-8900 Amino Acid Analyzer
Amino Acid Analyzer
Product Description
Hitachi's New Amino Acid Analyzer, Model L-8900, is the culmination of the technology and expertise earned from our extensive experience in manufacturing amino acid analyzers during the past 40 years.
EZChrom Elite is used in system manager, various data processing functions are available.
Adaptable for FDA21 CFR Part11
Enhanced security apparatus by installing liquid leak sensor in Pump 1, 2, Autosampler, Column oven and Reactor, and Detector.
Six buffer solutions - Flow path of pump 1 side can be replaced with water in the case of long-term discontinuance.
Higher temperature control - Maximum temperature expansion of the column oven (conventional 70 °C is expanded to 85 °C); Maximum temperature expansion of the reactor (conventional 135 °C is expanded to 140 °C)
Ninhydrin backflow prevention, N2 gas pressure monitor, Automatic N2 gas bubbling and USB PC interface.
Example of Protein Hydrolysate Analysis - 30 min Standard Analysis
Example of Physiological Fluid Analysis - 120 min Standard Analysis
The improved 3 μm ion exchange resin and reduces extra column dispersion and greatly improves resolution.